Creative and purposeful
What we do, we do well
Take our beach flags, for instance. Where are the opportunities and what are the customer's requirements? We combine ideas and work them out conscientiously into a viable concept and the result is: beachflags.com. All the information you need about this product is within reach.
Why ProFlags
It is with passion for our profession that our excellent team of colleagues creates unique products. ProFlags has a team of professionals at its service with specialised skills such as engineering and design. Our line of products is internationally available on various websites.
Service: Excellent service guaranteed
Quality: Designed by knowledge and experience
Prices: Prices: Excellent quality-to-price ratio and free service
Safety: Your data and files in a secure environment and safe payment methods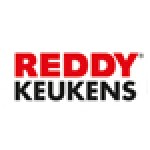 Ordered products are delivered neatly and quickly. We also received excellent feedback by email and all our questions have been answered. We recommend ProFlags to other customers.
Do you need a beachflag?
Please visit our website www.beachflags.com to order a beach flag. Choose your favourite model and select the options of your choice to create your own beach flag. Send us your logo or sketch and have one of our professionals design your layout.